The Jetstream
Media delivery wherever you are
The Jetstream® is the first full service media hosting solution designed specifically for the superyacht industry. Our innovative platform delivers live access to the TV services of your choice – from anywhere in the world, be it land, sea or air.
Already have the Jetstream? Log in now →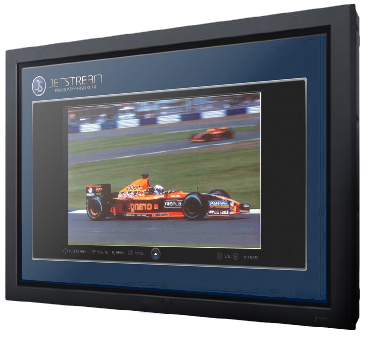 THE JETSELECT
JETSELECT is a unique software product that allows all users (ETOs, engineers, Captains...) to manage their IP network onboard more easily and reliably.
Since a Cisco IP network can become more and more complicated, JETSELECT offers you two main tools that make the specific functions accessible also to non cisco certified personnel. Managing network traffic and connectivity has never been easier and more stable. No more windows based servers but a robust platform. Functionality has been borne by ETOs and designed and built by experts.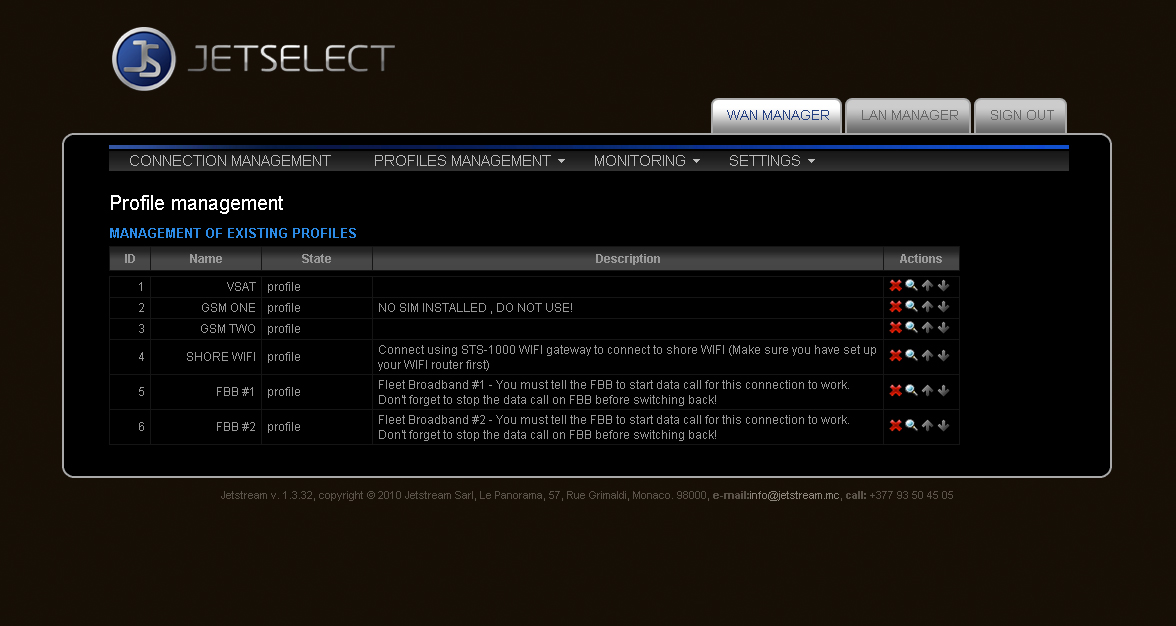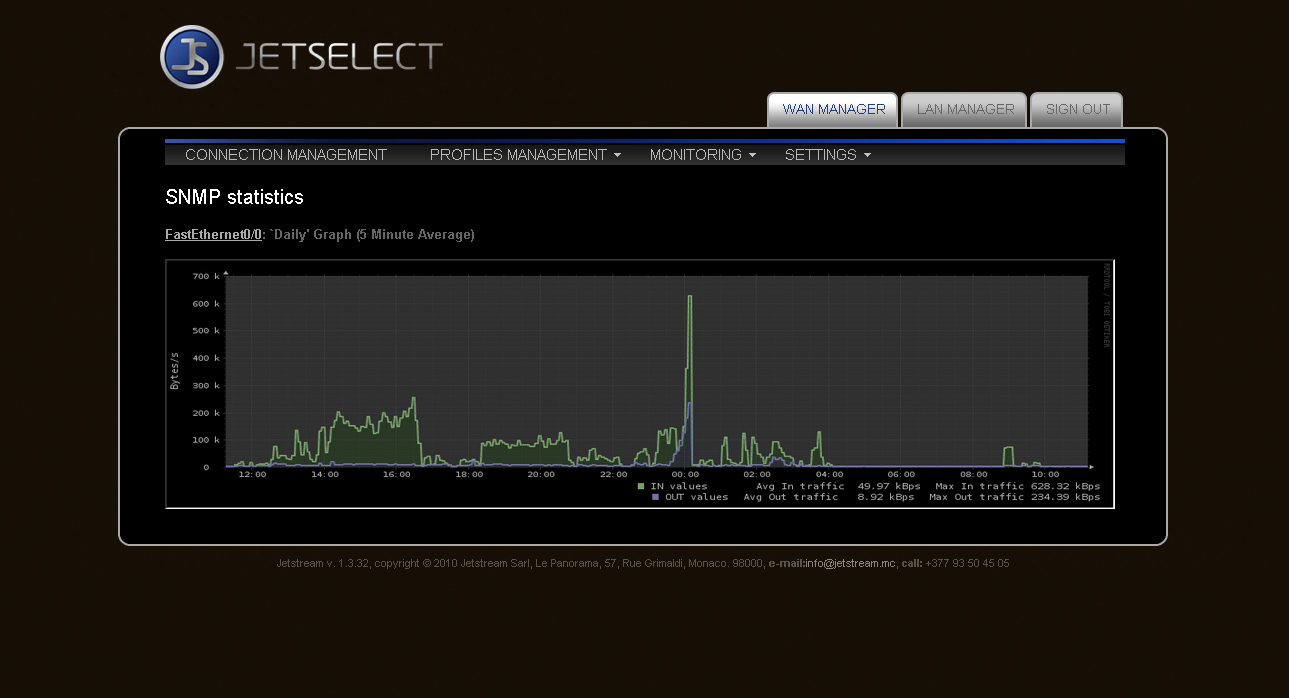 WAN manager
WAN manager is designed to streamline the connections' switching.
If you have a GSM, WIFI, VSAT or FLEET connection, WAN manager will help you to switch between them with ease.
Easy and intuitive user interface.
One touch button switching between profiles is automated and uncomplicated solution to multiple connections problem.
WAN manager also takes the connectivity to a new level where multiple user groups can use multiple connections.
Security levels ensure administration rights are controlled.
For example: The owner can watch his online TV over VSAT while the crew can spend their time online over GSM without any interference.
LAN manager
LAN manager is designed to help you with the local network management.
This product allows having any network socket onboard to be dynamic. The advantage is that the user can connect to any network socket and will always get the same IP settings, same network security permissions and internet access groups.
LAN manager also provides security authorization for WIFI access. The user has to authenticated in order to access the WIFI. It is a simple step which greatly increases security especially in these days when we can see increasing number of attacks on all encryption models.
All authorization tasks can be performed by the ETO or any other person onboard who has been trained to do these tasks. The application is easy to maintain and does not require a high skilled IT technician.
Security levels ensure administration rights are controlled.
Standard JETSELECT set up supports 9 WAN connections, 4 Multi WAN profiles and 2 000 network devices.
"Linux based to ensure stability"
"Fastest WAN switching on the market today"
"Utilising CISCO Router for the ultimate in stability and performance"
"Ability to use multiple connectivities at the same time"
"Jetselect saves you the resources, space onboard, time and money"
"We are continuously working on new updates and versions, so more great features to come soon"