The Jetstream
Media delivery wherever you are
The Jetstream® is the first full service media hosting solution designed specifically for the superyacht industry. Our innovative platform delivers live access to the TV services of your choice – from anywhere in the world, be it land, sea or air.
Already have the Jetstream? Log in now →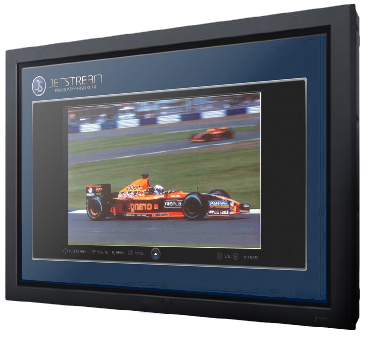 E-mail & Data Services
Secure and fast infrastructure, we deliver data services directly to sea and shore.
Jetstream provides a full bouquet of global data services to suit any need. Our email hosting services range from simple and secure hosted web mail to high security dedicated enterprise level services. Our base level of service provides full synchronization to e-mail, tasks, calendar and contacts between your computer and mobile device.
Our secured hosted mail system provides full outlook and blackberry compatibility as well as web mail access without the high costs associated with running your own dedicated servers. Furthermore our custom e-mail synchronization ensures that when crew move from ship to shore, their e-mail, contacts and sent items are all synchronized.
Enterprise E-Mail (Dedicated Hardware)
When your corporate business requires enterprise mail services, our specialists have a proven track record in deploying robust high availability mail, storage, backup and security servers. Using
the latest in hardware virtualization platforms, we furthermore can ensure that you are getting the most IT power possible for your money.
Dedicated Leased Data Lines
Whether you need an MPLS based VPN to securely link distant shore based sites, soft VPN servers to provide secure remote data access or traditional ADSL, SDSL and SIP connectivity, we can help plan and implement your company's needs.